The #1 Mistake Related to Vaginal Health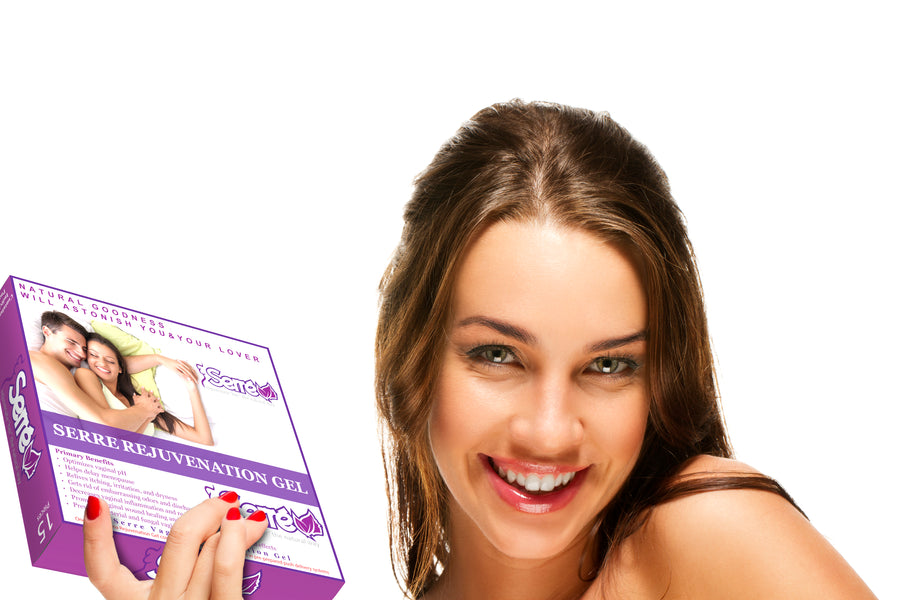 By Serre Stick | May 07, 2019
Filed under: female genital cosmetic surgery, feminine care, feminine deodorant, feminine douche, health and personal care, intimate hygiene, lack of vaginal tightness, menopause, natural safe, natural vaginal cleansing, nonsurgical option for vaginal rejuvenation, Nonsurgical vaginal rejuvenation, organic ph-balanced formula, ph-balanced formula, solve age-related problems, urinary incontinence, vagina gel, vaginal dryness, vaginal rejuvenation, vaginal tightness
Alright, ladies, we all know that there are several health and personal care products on the market today that tout that they are one hundred percent homeopathic and completely safe for everyday use, but we know better. Our vaginas are sensitive to unnatural products used to cleanse, freshen and deodorize our lady parts.
If you are looking for organic ph-balanced formula and freshness for everyday use, that is all natural, effective alternative to those otherwise chemically enhanced products, then Serre' has the answer for you. Serre' Rejuvenation Gel is a homeopathic natural alternative to other products for ph-balance, cleanse, freshness, deodorize and leaves you with a long lasting fresh feeling that you can use daily.
What Can Serre' Rejuvenation Gel Do for You
Serre' Rejuvenation Gel is a natural vaginal cleansing gel and intimate hygiene product approved for use as a natural safe, effective alternative to chemically infused feminine hygiene products on the market today. The all natural goodness will astonish you and your lover.
Ph-Balance and Menopause
Serre' Rejuvenation Gel optimizes and regulates your normal vaginal ph-balance. Maintaining the proper ph within your body and vagina will help keep out microorganisms that cause bacteria to grow and reduces unwanted odor and discharge.
Having healthy women parts also plays a huge role in menopause. This all natural gel could actually help you avoid going into early menopause by keeping a healthy vagina and proper ph levels.
Irritation and Inflammation
 This organic gel is recommended for all skin types, from the extremely dry to the most sensitive skin, with no harsh chemicals, additives and is unscented. Serre' Rejuvenation Gel provides relief from itching, irritation, and dryness. It also naturally decreases redness and has all natural anti-inflammatory that create a soothing, cooling sensation.
 Lubrication and Fungus
The dreaded fungal infections like yeast and bacterial infections like bacterial vaginosis are all preventable, if you take your feminine care with seriousness. When you use this natural alternative for your intimate hygiene care, you will prevent bacterial and fungal infections with no nasty side effects.
The Serre' Rejuvenation Gel also provides an all-natural means of healing wounds and a natural lubricant for better sex. This gel can be considered the best sexual desire and libido boosting product for everyday use, with no side effects.
What could be better than a natural homeopathic means of providing a personal cleansing, natural odor reducing, lubricating, and organic and all natural safe effective alternative, that you can use every day. You can naturally keep menopause at bay along with having confidence which will push your sexual drive over the top and increase your libido, with no vaginal dryness, to increase pleasure during sex. Take care of your lady parts with this organic gel.